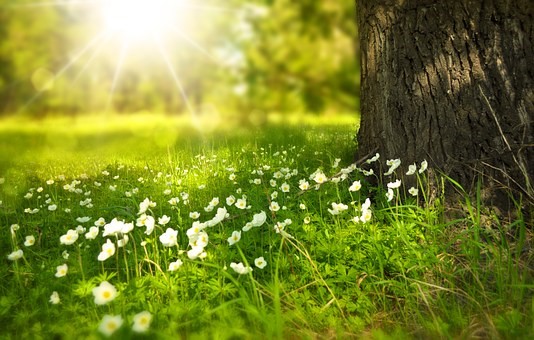 How to create a powerful summer solstice ritual!
The festival of summer is upon us. We dance, sing, feast and celebrate the great summer SOL-stice. The longest day of the year, the summer solstice is a time to celebrate the greatness of our world and the power of the sun. We create sacred altars for the Gods and Goddesses of the Sun. Vast cultures have attributed hundreds of names to a Sun God/dess. Xi He, Tonatiuh, Surya, Sol, Ra, Malakbel, Apollo, Päivätär, Inti, Amaterasu, Wi, Gun Ana, are just a few. Associations with the sun ceremony are fertility, procreation, protection, hunting, husbandry, agriculture, law and labor. Therefore, the sun God and Goddess ritual is an essential cog in the eight turnings of the wheel.
What great rituals will you create in honor of summer? This summer, if you wish to make a sacred altar and offering, we offer simple ideas for how to create a powerful ritual. The connection with ritual enriches our awareness of where we are now and where we have come from. In this way, it puts us in deep connection with the natural world and what this present means to us. It is a powerful tool for giving thanks and for showing our appreciation for all we have. In the mid-summer ceremonies, we honor the balance of all life.
The Ritual of the Altar
To create a beautiful and empowering summer altar, select a sunny location indoors or outside. You can start by placing a lovely scarf or cloth on the altar. You might choose something with flowers, trees, fairies or an image of the sun. Then set two candles on the altar, one for the Lord and one for the Lady. You might choose warm bright colors for these candles. Quartz crystals, citrine, topaz, ruby, and other solar energy crystals may be placed on the altar. Use a bowl as an offering dish. Any little bowl or cup will do.
Take a walk outside and allow yourself to see the beauty in the world and connect with it in gratitude. Collect a pinch of a tree, a flower, a leaf, and leave in its place an offering and only your footsteps. Thus, a penny, a feather or a trinket are all easy offerings to leave. If you have access to any summer flowers such as rose, jasmine, lavender, honeysuckle, gardenia, peony, rosemary, yarrow, melissa or sage, then add them to your altar as well. You might find one of these in your local nursery or hardware shop. Add summer fruit and vines as well as scented candles and floral incense. Add a tiny shot glass or cup of milk and honey for the realm of the Fey. You may add a crown of flowers you have weaved from a hawthorne, a willow or a grape vine.
Beautiful Beasts
In this summer solstice are woven stories of another realm… a realm of magic and fairies, of visions and prophecy. We open our intuitive eye and hope for a glimpse of magic. The magical creatures are abound at summer solstice and offerings to them may yield beautiful fruit.
One well known way to engage in summer rites is to dress elaborately as magical beings, fearsome beasts and especially, Lords and Ladies of the Fairy realm. Dressing up as these characters, we enact games of playfulness, hunts, chases, hide and seek, and mazes. While dressing as the fairies themselves, we may gain favor from their realm. Similarly, we embrace their childlike nature while full of cunning, clever wit, riddles, games, and divination! The way of the Fey.
Sacred Rites
Summer solstice is a sacred time for marriage and coming of age ceremonies so it is the best time for sealing vows and forming alliances. It is a time for young lovers to be wed and for grandmothers to bestow coming of age rites upon their grand daughters and sons. It is a time for seers to seek deep visions through divination. And, it is a time to make fertile business contracts, partnerships and negotiations.
Bask in the Sun
All you need do is be present and breath in the blessings of life itself to create your own ritual. Therefore, even the simplest ritual can be very powerful. By taking the time to honor this moment and give yourself rest from work is a ritual itself. If you are able, find a place to be outside between June 20th and June 22nd. Build a fire, sing and dance and, above all, celebrate! Also, Invite your friends. Let the sun or the fire be the centerpiece of your ritual.
The fire can be the altar itself. Therefore, you might burn a bit of summer incense and other offerings in the sacred fire. Reflect on the past year and all of your accomplishments. Write down your intentions for the next, throw your wishes in and listen carefully. You may hear the whisper of the magical beings telling you to, "Eat, drink and be merry."
And always be safe with your fire!
Bright Blessings!